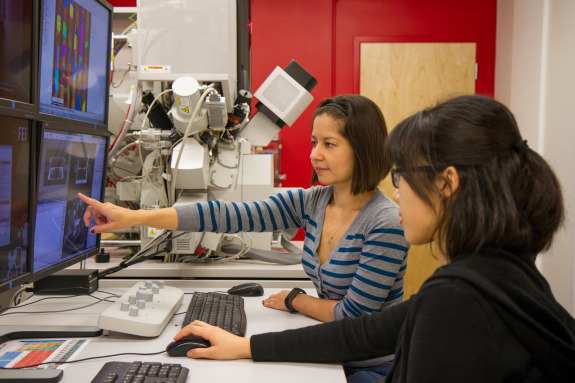 User Information
The K-ALFAA welcomes new users.
To access the K-ALFAA, begin by contacting one of the technical staff.
For access to the electron microprobe, contact lab manager Ken Domanik. For FIB, TEM, or SEM, users must create a user account (iLab instructions PDF). Instrument training can be scheduled after the user account has been established.
Instrument usage can be self-directed after appropriate training and approval; assistance can be provided if needed. Costs are based on the rate schedule, which is determined by annual rate studies.
The K-ALFAA is open to all users during normal business hours. Only those users who have been trained, verified, and/or approved by instrument scientists for after-hours access, will be allowed to use instrumentation outside of normal business hours.